Schedule a meeting for Radiodays 2016!

Schedule a meeting for NAB 2016!
Klotz Communications finalizes purchase of Qphonics assets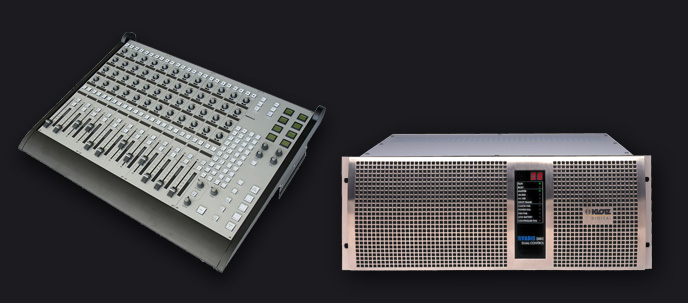 Klotz Communications today announced it has purchased the assets of the former Qphonics from the companyís insolvency lawyers.
Buying back the assets of Qphonics (former Klotz Digital) closes the loop on what Klotz Communications set out to achieve, which is to help existing users of the VADIS platform to extend the productís lifecycle and the investment they made in Klotz Digital, and at the same time provide a safe upgrade path to the next generation of products and technology.
Klotz Communications is now the sole owner of all intellectual property, including hardware and software, and controls all licensing, maintenance and upgrades for the VADIS platform worldwide. The buy-back also gives the company access to a warehouse of spare parts, console surface modules, and critical elements such as PSUs and controller modules for VADIS frames of various generations.
KLOTZ communications offers most innovative products and solutions for Broadcast, Public Address and Conference centres
Based on its most modern audio platform technology, KLOTZ Communications offers hight-tech audio networking and signal processing solutions for the Broadcast, Public Address and Conference markets.
KLOTZ Communications Broadcast products include audio mixing and control consoles, audio engines, fiber-optic and audio-over-IP networks and audio routers.
KLOTZ Communications Network and audio processing solutions for the Professional Audio markets connect stage and mixers. KLOTZ Communications also provides audio systems for Evacuation and Announcements in public buildings.
KLOTZ Communications Conference Systems are available as wired or as wireless systems and are installed in many international conference and convention centres.